Welcome to our newest member Josh T. Carter (Hayley Jane and the Primates, Sundub) on bass! We're very happy to have him on the low end.
The first few fall dates are in, check out the Tour dates section here.
If you stop by our Youtube channel here (please subscribe if you haven't already) you'll see a couple of new videos from summer tour. Also, stay tuned for a fairly epic live audio release in the works at the moment.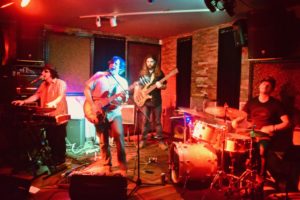 See you soon!
1 43