Tune in Saturday night (11.14.20) at 8PM for Part One of our "Live From The Studio" Sessions. We are very excited to share this with you. This performance is ALSO an official audio release in our live catalog and will be made available on Bandcamp exclusively beginning Sunday, November, 15. The show tonight will run about 70 minutes, and then the videos will remain available on the platforms.
Jeremy, Johnny, Josh, and Kito
There are 2 places to watch this. The Facebook webcast will begin at 8PM. It will ALSO be premiering on Youtube at 8:15 PM. Youtube has significantly higher video and audio quality, and Facebook is, well, Facebook. It's up to you!
Facebook Event (8PM):
Youtube Premiere (8:15PM):
Watch it here. You can also click on this ahead of time and set a reminder : )
This is a free broadcast but donations of any kind are very much appreciated. Venmo: @Jeremy-Hilliard-1.
You can also support the band by purchasing any of our heady selections at
or by purchasing (pay what you want) any of our official audio releases, including THIS show, at our Bandcamp page here:
INFO:
VIDEO by MK DEVO
LIGHTS by Matt Calabrese
AUDIO mixed by Johnny Young and engineered by Michelle Young
PEAK is:
Jeremy Hilliard guitar/ vocals
Johnny Young keys/ vocals
Josh T. Carter- bass/ vocals
Kito Bovenschulte- drums / flat brim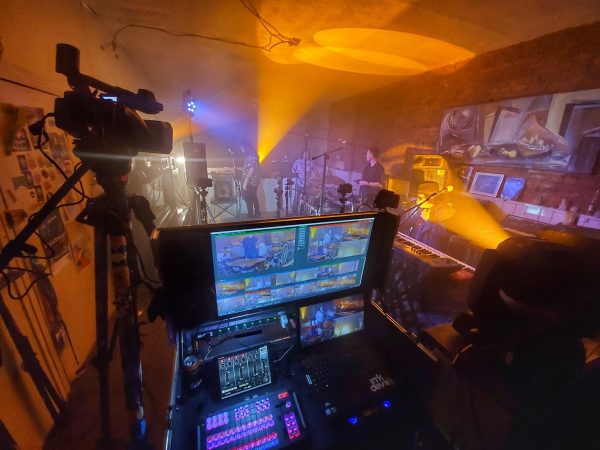 ---