Greetings and Salutations!
We hope you are doing well. It's been a minute! We have been busy playing live music again(!!!), and have a lot to be excited about. Mostly, our album Choppy Water will be released worldwide on October 14th. We'll be celebrating at the Knitting Factory in Brooklyn, NY on October 22. We can't for you all to hear this album, and we hope to see you very soon!
Much Love,
Jerey, Johnny, Josh, and Kito
Single and Vinyl Pre-Sale
On August 19, we will release the first single from the album on all platforms. The next time you get a newsletter from us, we will be launching a Kickstarter presale for Vinyl and CDs. These are beautiful items with artwork by NY-based artist Michael Wetzel, and we couldn't be happier with how they came out.
Our most recent video release
'Live at Yasgur's Farm."
is officially out! This was our very first post-pandemic performance, and it was on hallowed ground at the site of the original Woodstock. Fittingly, it was torrentially raining, and in this case, it was very cold as well. Despite the difficult conditions, the video was captured by Justin Knaperek and the audio by our own intrepid Michelle Young. The resulting 2-hour performance is a great addition to growing Youtube Channel.
Stay tuned as we drop "Live From the Stone Pony" early next week, from our June 4 show at the famous Asbury Park, NJ venue.
(more being announced all the time)
8.14 Yasgur Road Reunion Festival Bethel, NY
8.26 Tellus 360 Lancaster, PA
8.27 Altered State Distillery Erie, PA
9.10 B.R.Y.A.C. Bridgeport, CT
9.25 Licking Hole Creek Brewery Richmond, VA
10.22 Knitting Factory, Brooklyn, NY
Give the gift that keeps on PEAKIN'! Check out the recent additions to the online store
here
.
========================
Spotify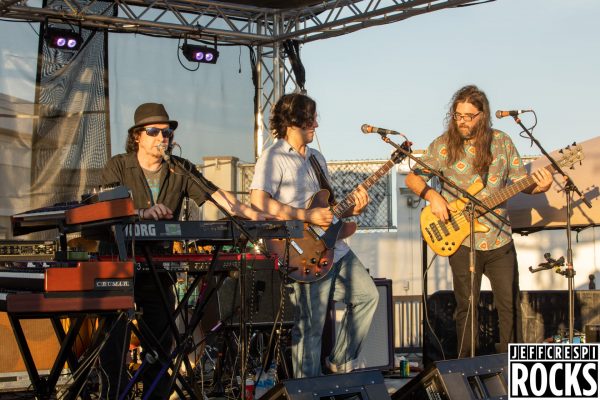 ---