NEW ALBUM UNDERWAY:
We are happy to share the news that we have safely begun to convene as a band again and there are a few beacons of light ahead for us. We will be streaming the occasional show from our studio in Brooklyn this summer, but we will mostly be recording a full length follow up to Electric Bouquet in our newly renovated PEAK studio in Brooklyn, NY. We will try and document and share as much of the process as we can with, and we can wait to share the finished product with you when we find out what that is.
ONE ACTUAL SUMMER FESTIVAL:
We have one live performance this summer scheduled in July 3, in Brunswick, Maine at Summer Jam Camp 2020 Festival. Check it out here. www.summerjamcamp2020.com. They are following all safety guidelines, it's outdoors and socially distanced, and it will be a beautiful night. See the tour dates section for Tickets.
QUARANTUNES:
Lastly, here are links to two remotely recorded videos we have made during this quarantine using the Accapella App. Check 'em out!
We hope everyone is doing OK and getting through this strange time as best they can. Pandemics suck!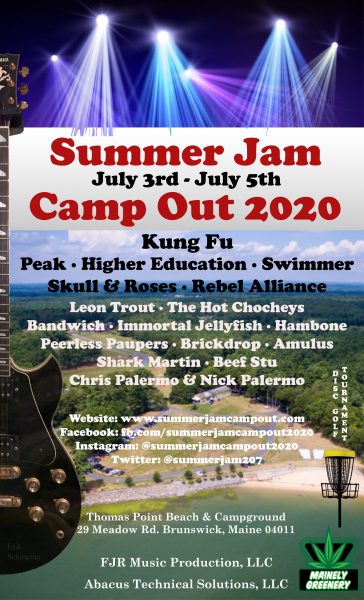 .
---